We have finally moved into our own home for the very first time. What a blessing it was to host our first guests, to cook our first meal together, to feel at home and at peace. Our communication has improved and our relationship is healthier thanks in part to the prayers of our hosts, the prayers of our friends and family, and the results of all those growing pains.
Mary remarked to me yesterday that she was looking for something she missed. As if there were something wrong and she couldn't quite find it. Thank God for that; at last we have broken the mold of repeated and unresolved mistakes and problems. Let us establish a new direction and habit of NOT doing those things. So much peace and contentment. We have been able to minister to friends in our free time and that has become fulfilling and fun. I find myself (I think Mary too) asking for and expectantly waiting on the next chance to serve.
We are now in the home stretch with school; Mary is on an easy semester with only three classes. One in person, one online and one the prep for her comprehensive exams. She only needs to be in Canadia (intentionally misspelled) two days a week now, praise God. We are counting down to the last school payment EVER. November 15th will be a (cheap) celebration day for us.
I am gearing up for classes in the spring Lord willing and pinging local farms for education/work on bamboo. More on that as it develops though a spoiler is in order. I have made contact with a pair of wonderful resources who are eager to teach me about aquaponics - conjunction of aquaculture (fish farming) and hydroponics (grow beds). These intellectual giants have all the knowledge I need to make it work in PNG four hours boat ride upriver from the end of the road. I am blessed with these guys. With their input my bible study group is going to help me put together a proof of concept!!! God is good all the time, and all the time God is good.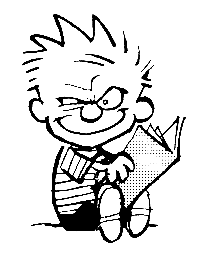 When you pray remember us and the murky in between we are navigating just now. We know where we are and why we are here. We know where we are supposed to go. God has not seen fit to tell us WHEN to leave yet. It makes planning troublesome since we both wish to be obedient to His leading and have no clues to what long term decisions to make.
Pray that we continue our excellent progress in our relationship. It has made a big difference for us both.
Pray that the hearts of our tribe(s) are prepared for us especially in the midst of this awful drought
Pray for their provision in this time of hunger and thirst
Pray for the strength and joy of the presence of the Holy Spirit to be near us both when we are tired and especially when we are busy and liable to become distracted
We earnestly desire those of you praying for us to speak into our lives and admonish, correct, and teach us. If you see something, speak the truth in love! You are welcome and we need this.
You who are reading this know I am thanking our King for you right now. Know that your prayers are heard and answered in His time; you have only to look at this blog to see His hand saving us time and time again. I love you, brothers and sisters. I love you.